Packing Tips TV Boxes for Moving Brisbane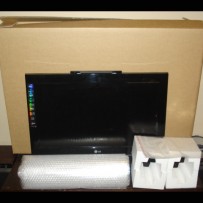 Packing Tips TV Boxes for Moving Brisbane. Here are some great tips on how to pack your TV for moving. Use this as a guide in helping you protect your TV while in transit.
Your TV can be one of the most expensive items you own. To have this damaged while moving can be a added expense you just don't need. To help protect you and your TV here are some tips to use as guide. Especially if you don't have the original box and packing supplies. Packing Tips TV Boxes for Moving Brisbane. BOX EM UP has a range of TV boxes for Flat screen TV to help protect your TV while in Transit.
If you don't have the original box check with your removal company if you are covered by their insurance should it get damaged in transit.
Check with your removal company as they may have something to help protect your TV during Transit. While we don't recommend this. Some removal companies
If sending your TV back to the supplier as it is faulty. Make sure if its going by courier or transport that it is insured and you are covered if it should be damaged more in transit.
Don't lie your tv down at all to pack. Make sure its up right at all times. Once you take your TV off the stand have it resting in between two lounge chairs, Or have someone hold it for you.
If using bubble wrap make sure it is anti static bubble wrap rather then your normal standard bubble wrap.
Make sure you box is secure so no boxes or items can smash into your box while in Transit. Have your box where the screen facing. Against something flat like the side of the truck or lounge.
Take photos of where the leads connect that way you know how to reconnect it once you have moved.
As you know TV can be expensive and the last thing you want to do after your expense of moving is having to replace your TV. Some removals just wrap your Plasma LCD TV in a Moving Blanket. While we don't recommend this especially large TV's. If you choose to go this way make sure if they break the TV that you are covered by their insurance. Your TV is a fragile item and can be easily damaged, either by being scratched. It can be dropped. Larger TV's are heavy and can be difficult to lift. Please take this into consideration when you pack your TV . Read our Moving Tips How To Pack Your TV  So it can be stored and transported safely to your new home. When you are packing your TV pack any other electrical items like DVD Player,  Blue Ray , Video Player, Sound System as well. That way you are less likely to lose any cords or equipment like remotes.
If you are in Australia and need your TV or anything else covered by insurance we recommend Goods In Transit and Cargo Insurance by Allianz Clink on Link to be redirected to their website for a quote.
If you need more information contact Roxann Coffey from BOX EM UP for more information.
Hope this information helps your in  Packing Tips TV Boxes for Moving Brisbane . If there is anything we have missed. Please let us know.
Thank you for your time. Roxann Coffey BOX EM UP Moving Packing and Storage Supplies Brisbane, Gold Coast and Sunshine Coast.